Brakebill Veterinary Hospital
Brakebill Veterinary Hospital is a full-service veterinary medical facility, located in Sherman, TX. The professional and courteous staff at Brakebill Veterinary Hospital seeks to provide the best possible medical care, surgical care and dental care for their highly-valued patients.

We voluntarily sought accreditation by the American Animal Hospital Association. This means that we regularly have our practice evaluated by an expert to ensure that we comply with veterinary care standards. And it means that you can be sure your pet is receiving the best possible care, using the latest procedures and technology. Ask us about our AAHA accreditation and how it affects your pet.

We are committed to promoting responsible pet ownership, preventative health care and health-related educational opportunities for our clients. Brakebill Veterinary Hospital strives to offer excellence in veterinary care to Sherman, TX and surrounding areas.

Please take a moment to contact us today, to learn more about our veterinary practice and to find out more information about how Brakebill Veterinary Hospital can serve the needs of you and your cherished pet.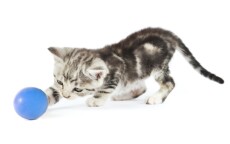 825 N. Crockett St.

Sherman

,

TX

75090

Phone: (903) 893-1175
Fax: (903) 813-0836
Mon-Fri: 7:30am - 5:30pm
Sat: 8:00am - 10:00am
No Doctor Available Saturdays
Sun: Closed